HOW WE WORK TOGETHER
From Consulting to Implementation and Ongoing Optimization
We offer a variety of ways to work together to ensure the best fit for your business.

Admin on Demand
Whatever your technical question, we can hop on a screen-share to help with any declarative Salesforce needs! Our Salesforce AoD team is run by our most senior consultants to give you the expertise you need for any question. This offering is best for those looking for a few hours here or there to answer a specific question or help with a specific task

Monthly Retainers
Our retainers typically range from 5-80 hours/month. These deliver regular enhancements through an agile framework. Retainers include regular sync calls and office hours allowing you to benefit from a dedicated consultant that will become familiar with your business and your Salesforce instance. Whether you are looking for month to month support or interested in additional cost savings with a 3, 6, or 12 month term, monthly retainers are a great option for ongoing support.

Fixed Cost Projects
Do you have a smaller project or support need without a the budget required to engage with many larger consulting agencies? Our unique offering allows you to get started with Salesforce at a price that makes sense.
Quick Starts
Quick start projects help you get up and running with a new product for the first time. Quick Starts are available for Sales Cloud, Service Cloud, Customer Community, Partner Community, Pardot, and SalesLoft and typically cost between $3k and $10k based on product and complexity.
Custom Projects
Already have Salesforce in place and looking for some enhancements, integrations, new apps, or other project work? Custom project scopes are perfect for re-implementations, Salesforce Org merges, and configuring additional functionality.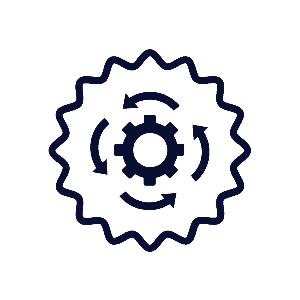 Managed Services
We'll keep your org running smoothly by providing strategy, data backup, metadata backup, impact analysis, and fraction admin hours.