About the client
Alert Medical Alarms provides personal medical alert devices and 24/7 device monitoring services. They specialize in providing devices and monitoring to insurance companies that serve state and local government agencies.

About the Solution
Salesforce Sales Cloud data structure

Referral custom object

Junction objects for data transparency
When Alert Medical Alarms bought Salesforce as its CRM system, they were missing the "R," as in "Relationships."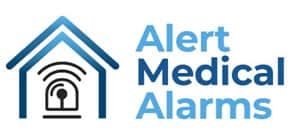 "It was literally just a place to store information," said Aaron Kirk, the company's managing director. "We weren't doing anything functional with it."
The functionality they wanted was why most companies use Salesforce – tracking their relationships with not only direct clients, but also people in other organizations and positions that are influential in generating business. Alert Medical Alarms sells their devices and services into government agencies via managed care providers, so their deals can involve many parties whose relationships need to be tracked and maintained.
For about a year they struggled to understand how Salesforce could help them with their sales process, using it as a fancy digital Rolodex. Finally, they realized they had two choices: Invest time in learning it, or get some outside help. Breaking the decision down. Aaron realized it was an easy choice.
"We didn't want to be an IT company," Aaron said. "We thought, 'Let's figure out a way we can get there much faster, so we can get back to selling and growing the business.'"
 Cloud Trailz: A Different Approach
Enter Cloud Trailz, which they chose from a number of possible partners.
"A lot of companies said, 'Give us your scope, we'll do exactly what you tell us to do.' Cloud Trailz said, 'Give us your scope of work and we'll help you by making best-practice recommendations,'" Aaron explained. "And we liked that better because we didn't exactly know what we wanted.
"So Todd (Giddens) and Chris (Schmidt) helped us navigate some areas where we wanted to convert how standard objects are used. They said you may not want to do that – and they were right. They guided us down the right path and provided a lot of value."
Using native Salesforce functionality, the Cloud Trailz team created a sustainable data model and process for creating and maintaining referral-based marketing and sales activities. They also created a process for syncing data from their business operations system that had very limited reporting functionality.
"We have a lot more information about customers and the leads that brought them to us in Salesforce," said Aaron. "At the end of the day, the whole point of this exercise was to market to our service coordinators in a more meaningful way to generate business."