About the client
Kitchen Door Landscaping is a sustainable full-service landscape company whose mission is to transform the way landscaping is done. It does this by restoring natural habitats, creating water-friendly designs, and enabling homeowners to grow pesticide and herbicide free food on their own land.
About the Solution
Salesforce Sales Cloud implementation

Products and pricebooks

Custom Object 

Web-to-Lead

PandaDoc implementation for proposals and contracts
As the owner of a fast-growing business, would you launch a brand new operations platform just as your company is entering its busy season?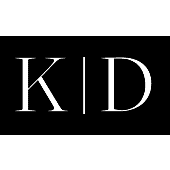 It just made sense to David Rossini, CEO of Kitchen Door Landscaping. Landscaping companies do most of their business from May to October. He bought Salesforce in April, and wanted the full implementation and training done in two weeks to be able to use the new system all seasons long.
Why the urgency? Kitchen Door Landscaping had expanded from its headquarters in Denver to two new markets, in Houston and Austin. It was also planning to expand to two more on the west coast. Rossini and his crew were running operations on Google Sheets. It was getting very hard to keep up.
"At some point you just say, 'We can't effectively manage all our clients on Google Sheets,'" said Rossini. 
And it wasn't just a client list they were using Google Sheets to manage. Sales leads, pricing, design planning, contracts, and the selling and arranging for gardening services they offer after the landscaping is done was all managed using separate sheets.
The Cloud Trailz Approach
Rossini said as soon as they decided to buy Salesforce, they were immediately referred to Cloud Trailz as their implementation partner. From there, Cloud Trailz put Kitchen Door Landscaping on their two-week fast track project. Daily one-hour calls and detailed communication kept the project on track. Calls were used to understand everything from the company's mission and vision to the details of their project management. 
The need for speed also meant that Cloud Trailz used its close relationships with Salesforce and partners like PandaDoc to expedite solutions to inevitable integration issues that come up in the course of an implementation. "I was impressed with the connections that Cloud Trailz has with Salesforce and other companies," Rossini said.
As the landscaping busy season approached, Cloud Trailz hit the deadline. A full Salesforce implementation and go-live was achieved by the end of April. 
"We did this two-week fire drill, so that when our hair's on fire, it's all set up," said Rossini.  
It was just ideal. It was a perfect partnership. It was really impressive.
A Data-Rich Result
Cloud Trailz created a customized Salesforce environment that now helps Kitchen Door Landscaping handle all aspects of its business. 
"Everyone's trained on Salesforce and they're using it, and now that we're dealing with hundreds and hundreds of clients in three markets, it's way more organized," Rossini said. 
Another benefit of getting the system up and running is that they'll have a full season's worth of data to analyze during the off-season. They'll be looking at everything from lead-to-client conversion rates to post-project engagement through a Salesforce-integrated text messaging service. It also sets up the company for more success as it targets expansion into 30 more markets.
"Of the engagement with Cloud Trailz, Rossini had this to say: "It was just ideal. It was a perfect partnership. It was really impressive."